Skiba Beauty Studio
Permanent makeup, makeup, keratin lash lift
skibabeautystudio.com
UX/UI DESIGN / CODING / FRONT
Skiba Beauty Studio is a business based in Santa Ana, CA, offer all kinds of makeup for every occasion, Keratin Lash Lift ( Yumi Lashes), Powder Brows is also permanent makeup (PMU), but it's a different technique from Microblading.
We worked closely with the owner to create a high resolution, colorful picture carousel to showcase the full potential of these services. We created a fully customized site with full service page, a newsletter sign-up, contact form, and a configured appointment module. The unique content is SEO-optimized and has all the client's social media connected for easy sharing. The site has secured by an SSL certificate.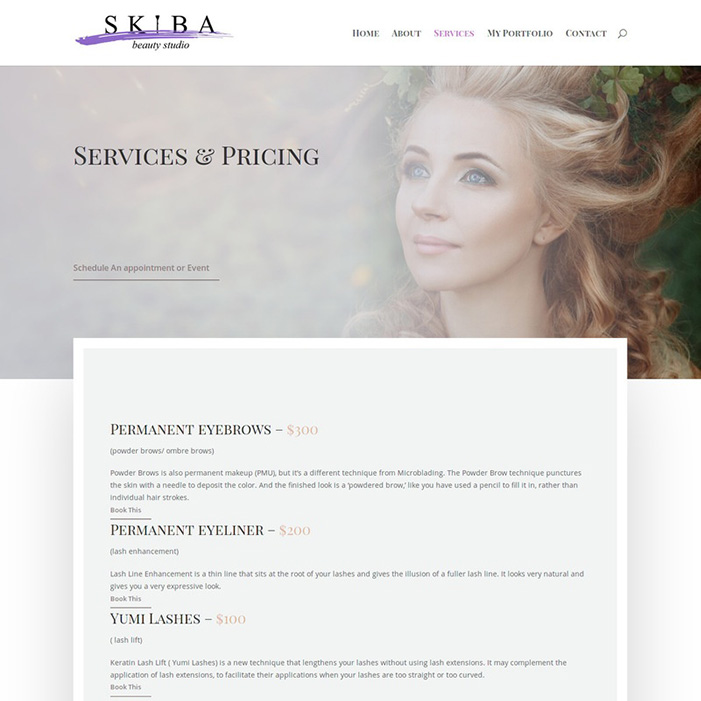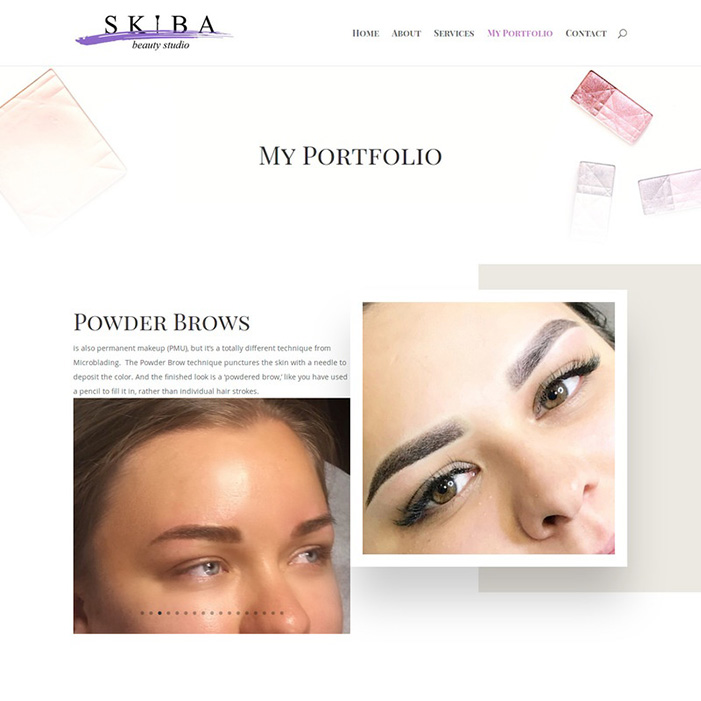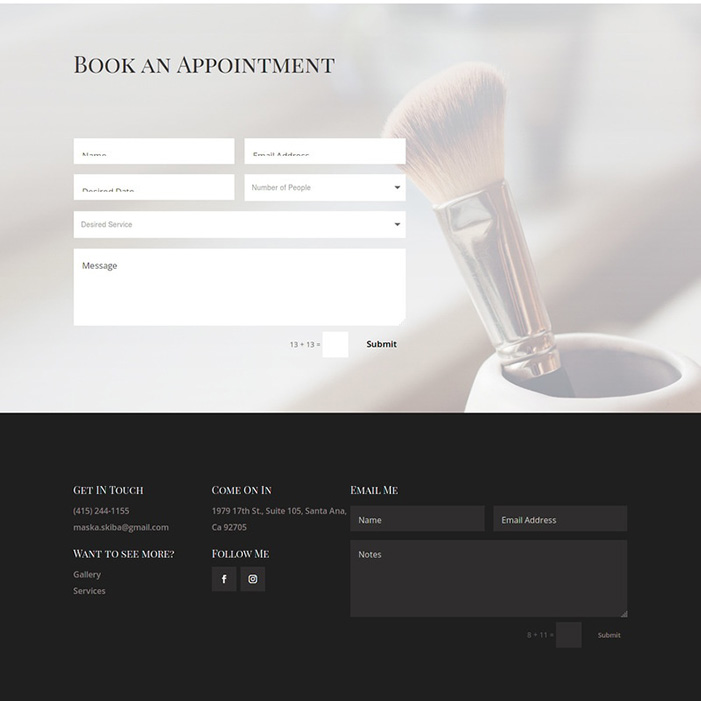 Our Solutions
As a result, our client received a brand new design for their website, which was done in accordance with all design standards, with comfortable content on the screens, and the modern UI to reflect the creativity of the team at the same time.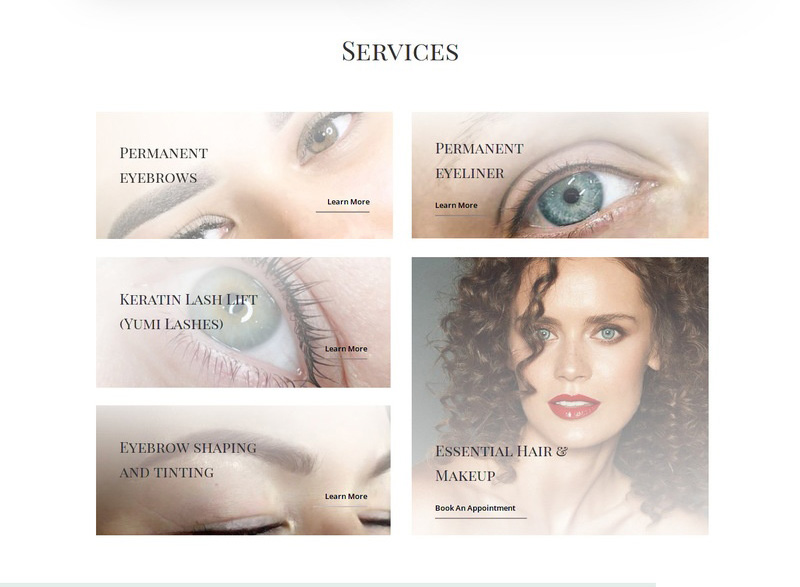 TYPOGRAPHY
Playfair Display SC
Main font used for tittles, text, navigation, elements, buttons and links.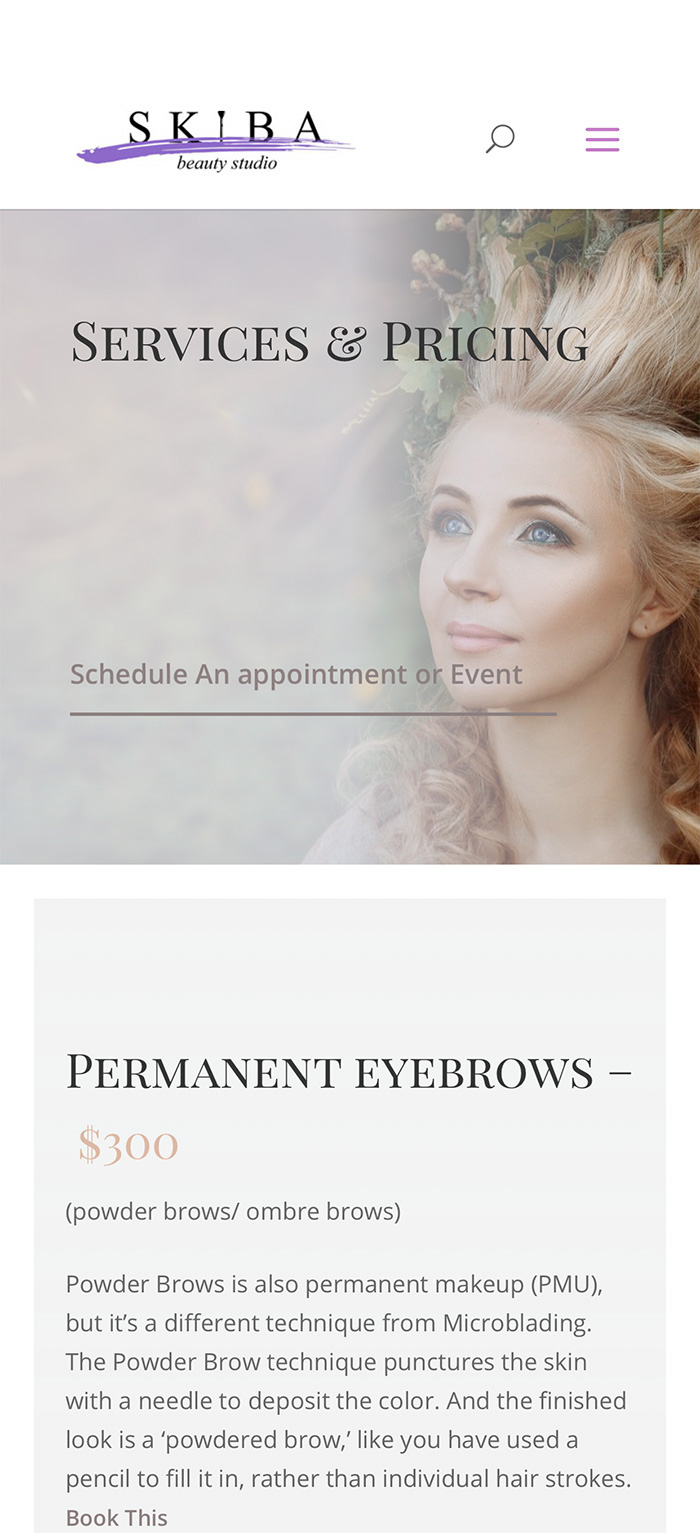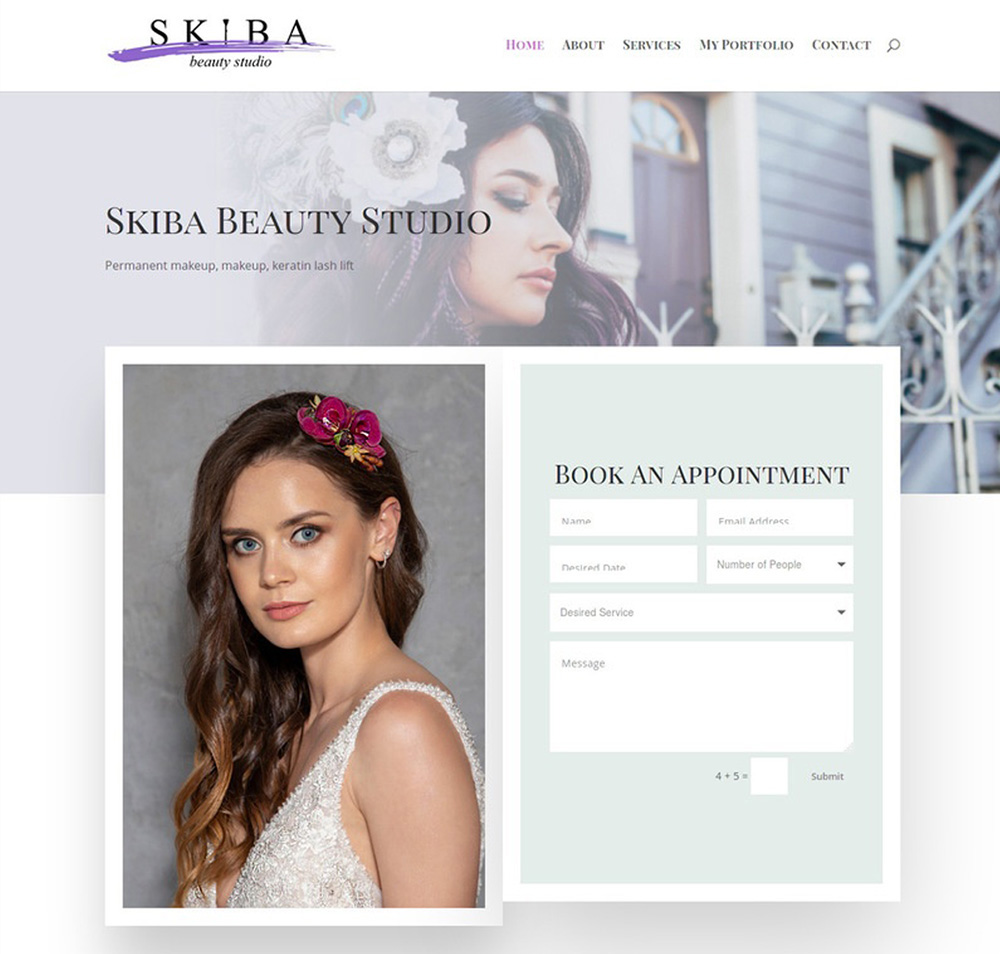 LET'S START A NEW PROJECT TOGETHER!
Effective communication and a tailor-made approach to any customer is a half success. We are keen on setting mutual goals and achieving understanding even with the most sophisticated clients and their demands.