Eco German Kitchens
Kitchens cabinets made in Germany
ecoGermanKitchens.com
Eco German Kitchens is Bellevue, WA based, online business, selling high quality, European made kitchens.
We moved the site to new hosting and converted their photoshoplogo to a vector format. We installed a new content management system and worked with the customer to add and optimize pages with new and updated content. The site was secured with SSL certificate, Google Analytics was added, and we created meta tags and a site map. We provide ongoing technical support and SEO maintenance.
OUR ROLES
LOGO
Coding
Front
SSL
Support and SEO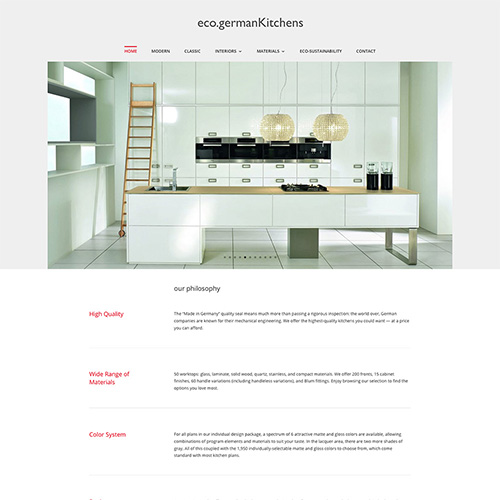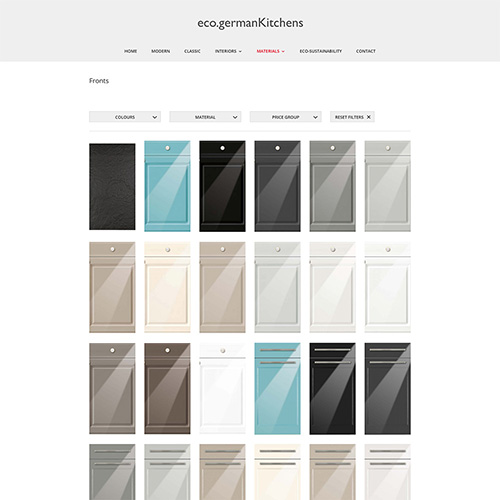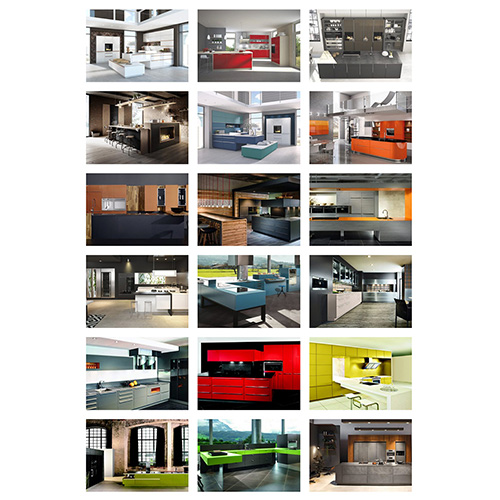 Our Solutions
As a result, our client received a brand new design for their website, which was done in accordance with all design standards, with comfortable content on the screens, and the modern UI to reflect the creativity of the team at the same time.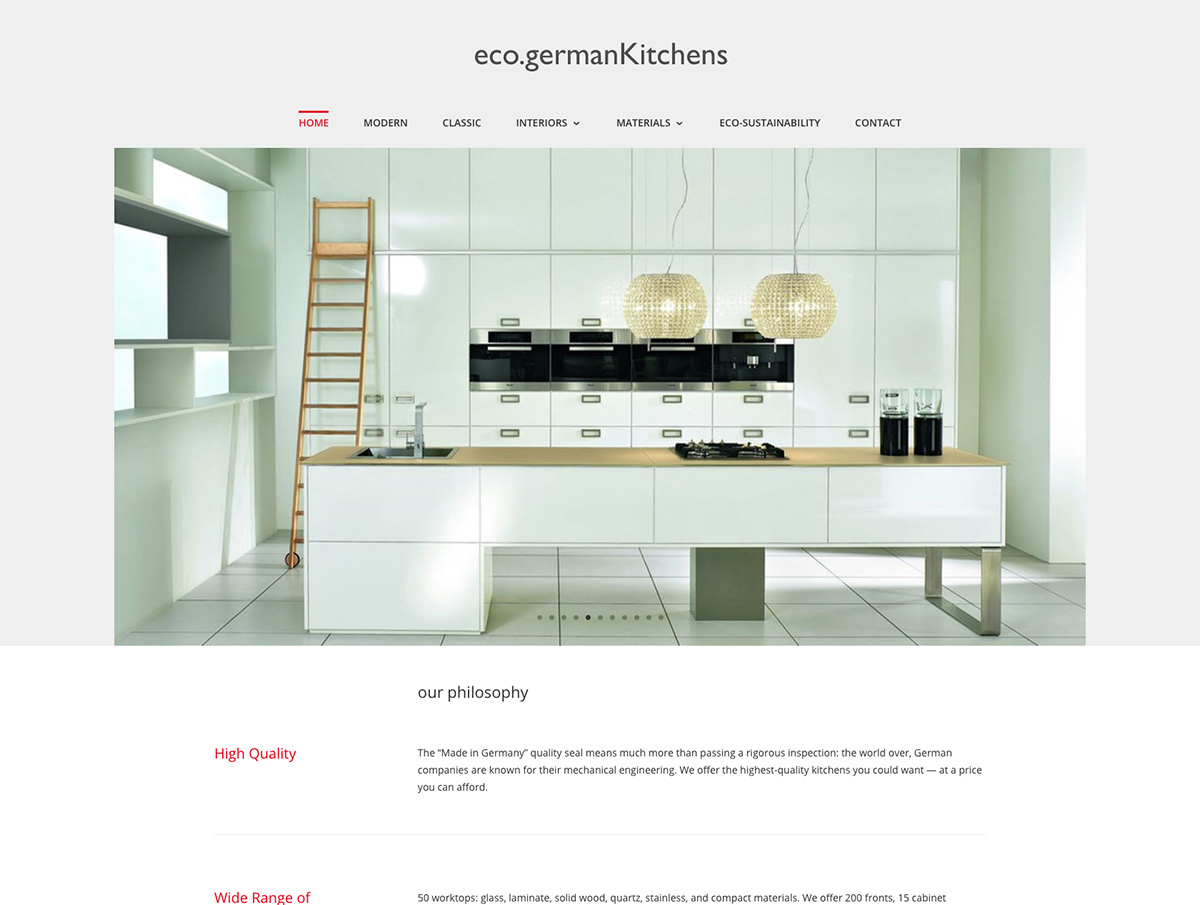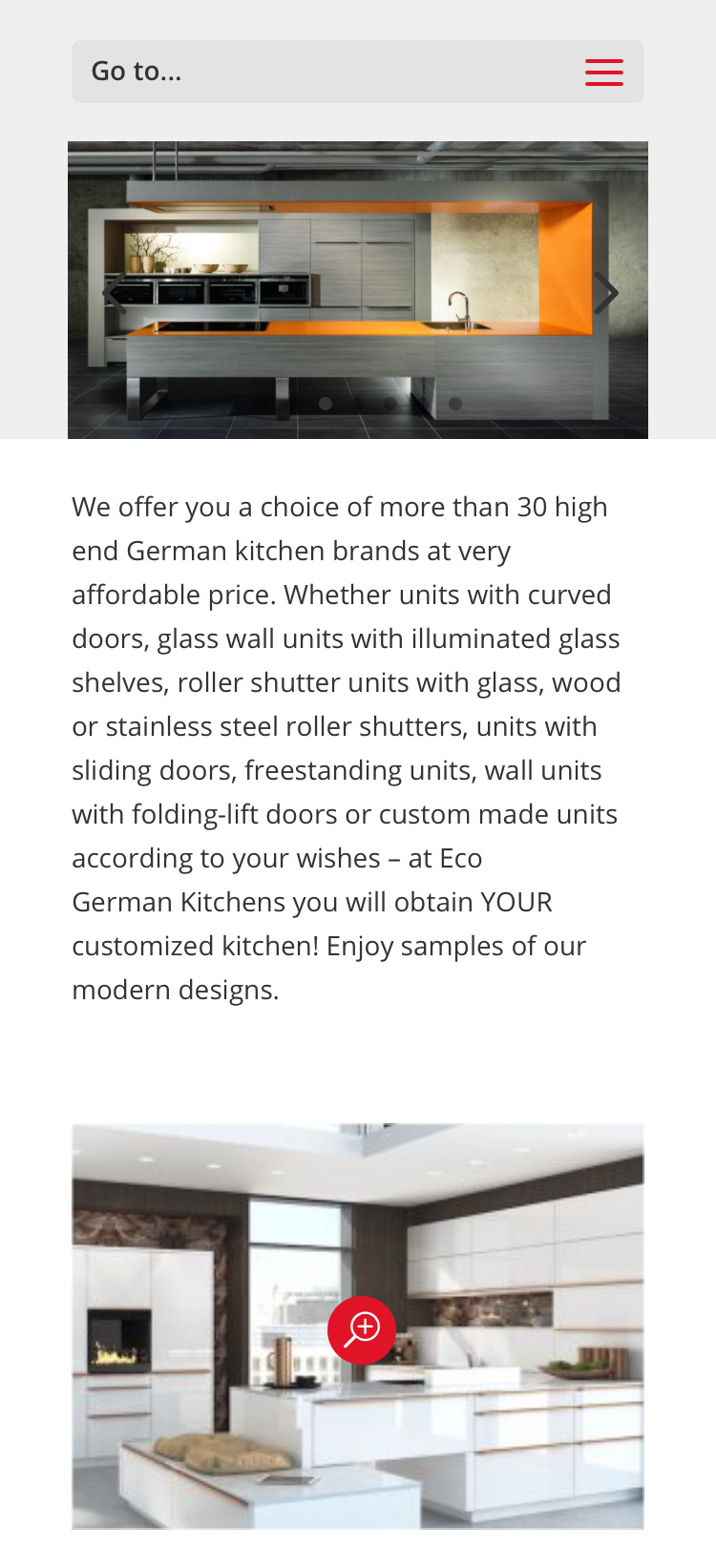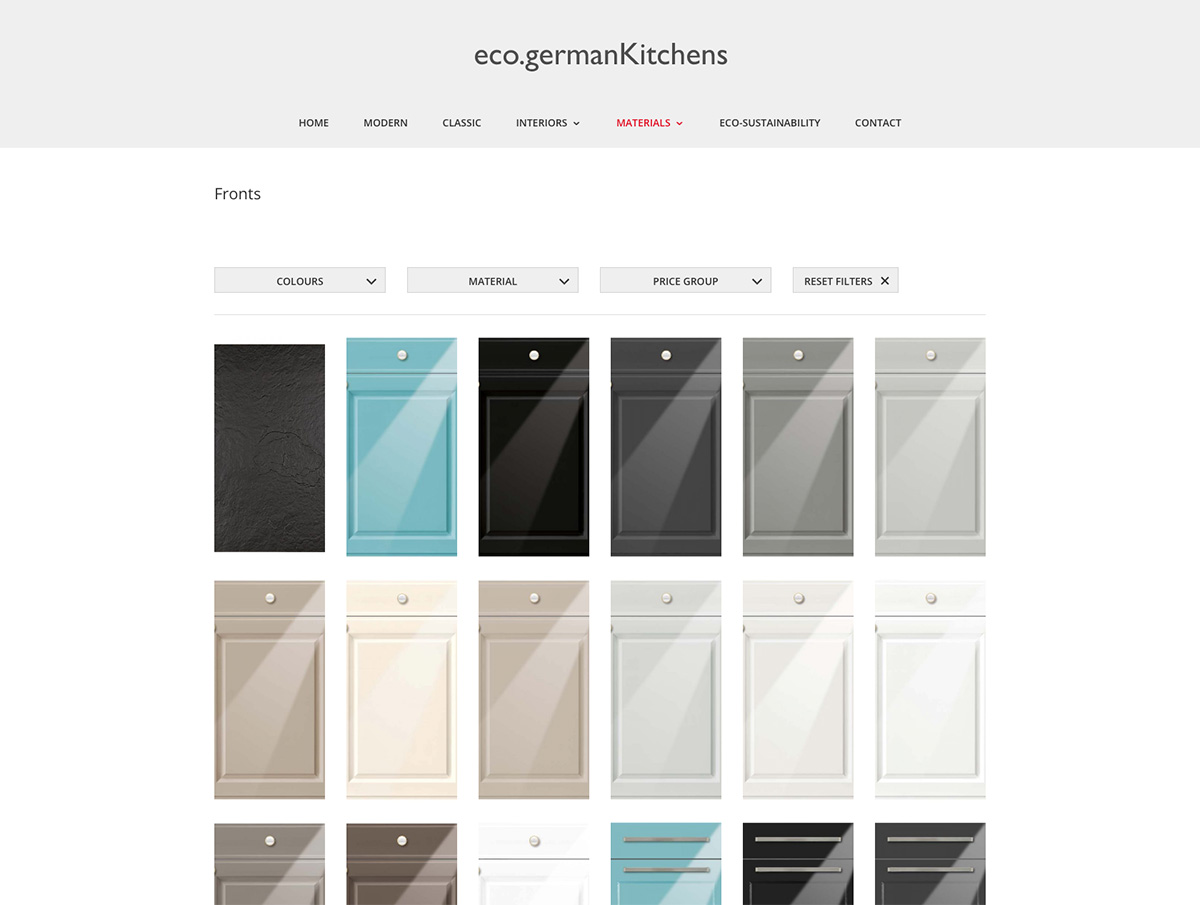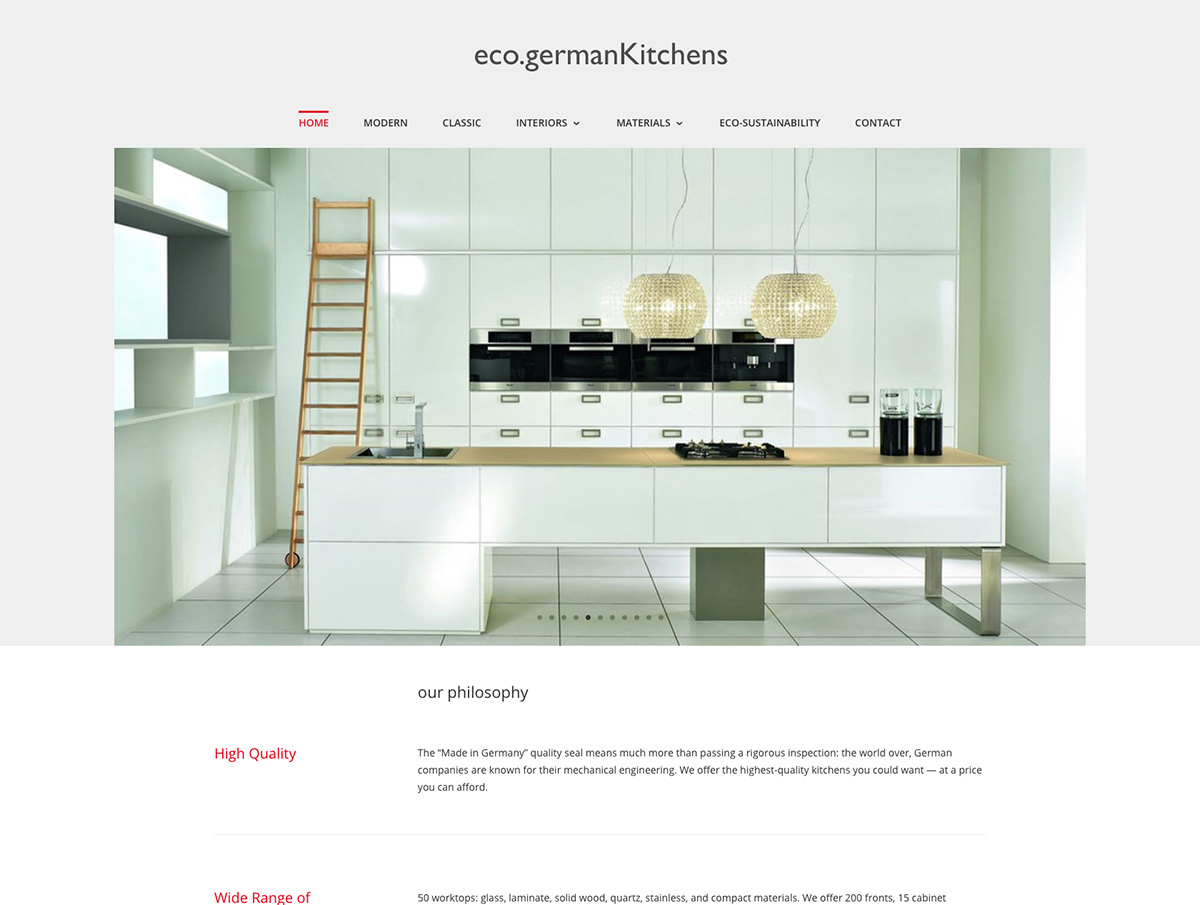 LET'S START A NEW PROJECT TOGETHER!
Effective communication and a tailor-made approach to any customer is a half success. We are keen on setting mutual goals and achieving understanding even with the most sophisticated clients and their demands.